Quick recipe finder Banana and toffee pudding
This easy take on banoffee pie is quick to make and provides sweet comfort on a winter evening.
By Kate Morris and Sally Brown From I Can Cook
Ingredients
Method
Preheat the oven to 180C/350F/Gas 4. Grease the base and sides of an ovenproof dish with the oil, then place the dish onto a baking tray.

Drizzle the toffee sauce evenly into the bottom of the dish.

Arrange a layer of the sliced banana in the dish, keeping a few slices back for decoration.

Beat the flour, butter, sugar and mixed spice together in a mixing bowl until fluffy and well combined. Gradually beat in the egg until the mixture is smooth and all of the egg has been incorporated.

Spread the sponge mixture evenly over the banana and toffee layers using a spatula. Top with the remaining slices of banana.

Bake in the oven for 25-30 minutes, or until the sponge has risen and is golden-brown. Serve with custard.
Related Recipes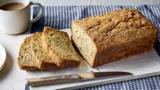 Banana bread
This recipe is from…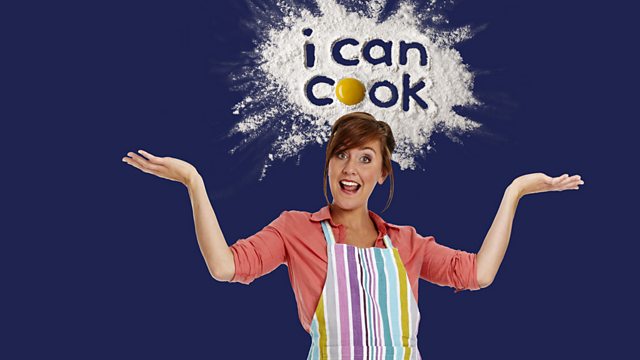 I Can Cook
14. Banana and Toffee Pudding
CBeebies