Quick recipe finder Banana and chocolate parachute parcels
These sweet, melting mouthfuls are ideal as dessert canapés and are also fun to make with kids.
By Kate Morris and Sally Brown From I Can Cook on the Go
Ingredients
Method
Preheat the oven to 200C/400F/Gas 6.

In a bowl, mix together the mashed banana and chocolate drops. Set aside.

Lay one square of filo pastry onto a work surface and fold it in half to make a rectangle. Cut away the folded edge using scissors or a sharp knife to create two rectangles.

Fold each rectangle in half again to make two squares. Cut off the folded edges to create four squares.

Repeat the process with the remaining sheet of filo pastry to create eight filo squares.

Grease two of the holes in a muffin tray with vegetable oil using a pastry brush. Push one pastry square into the bottom of each hole, allowing the corners to point upwards. Brush the pastry squares with a little more oil.

Repeat the process with the remaining pastry squares, making sure the corners point up in different places for each layer. There is no need to grease the top layer of pastry.

Divide the chocolate and banana mixture equally between the two filo-lined muffin holes.

Gently twist the corners of each pastry parcel together to seal. Bake in the oven for 12-15 minutes, or until the pastry is crisp and golden-brown.
Recipe Tips
For a healthier option, use freshly chopped raspberries instead of chocolate drops.
Related Recipes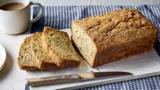 Banana bread
This recipe is from…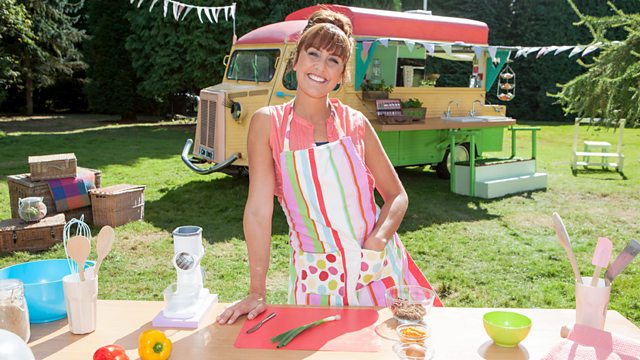 I Can Cook on the Go
22. Banana Chocolate Parachute Parcels and Parachute Games
CBeebies