Quick recipe finder Baked explorer pancakes
Pancakes are a favourite with kids, and these veggie savoury baked pancakes are great to make with little ones.
Ingredients
Method
Before cooking, wash your hands and put on an apron. Weigh or measure all the ingredients. Preheat the oven to 220C/425F/Gas 7. Line a baking tray with some baking parchment and brush it with a little oil.

Break the egg into a cup, add the milk and stir until well mixed.

Ask a grown-up to help you use some scissors to chop up the spring onions. Cut off the roots and the dark green part and throw them away. Chop up the rest of the spring onion into a mixing bowl. Cut up the fresh coriander in another cup using the scissors. Add the chopped coriander to the mixing bowl, then add the sweetcorn.

Snap off a little of each end of the green beans with your fingers, then snap them into small pieces (about 2cm/1in) and add to the mixing bowl. Stir all the ingredients together, then add the egg mixture to the vegetables.

In another bowl, stir the flour and baking powder together. Add the flour mixture to the vegetable mixture and stir to form a smooth batter – it will be quite thick. Sprinkle in the pepper.

Drop four heaped dessertspoons of the batter onto the lined baking tray to make four pancakes. Flatten them a little with the back of the spoon.

Bake in the oven for 10 minutes.
Related Recipes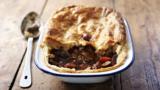 How to make steak and ale pie
This recipe is from…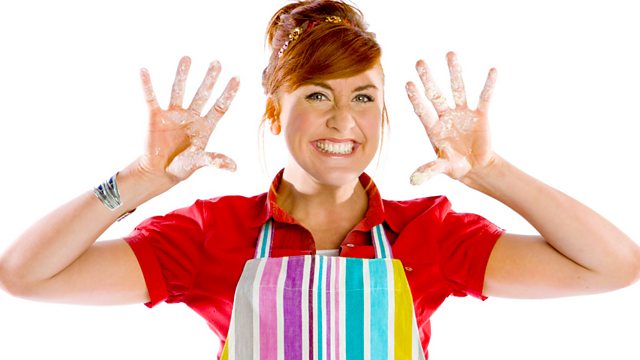 I Can Cook With You
21. Baked Explorer Pancakes
CBeebies