Quick recipe finder Baked camembert with garlic bread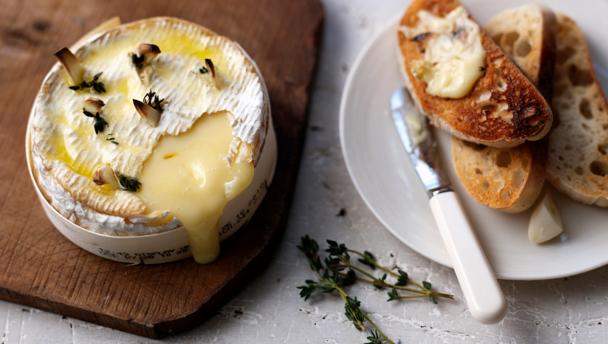 So quick, so easy and so delicious, this is the perfect recipe with which to spoil loved ones, whether at Christmas or on Valentine's Day.

By Richard Phillips From Ready Steady Cook
Ingredients
For the garlic bread
Method
Preheat the oven to 200C/400F/Gas 6.

Remove any plastic packaging from the cheese and place back in its box, leaving the lid off.

Pierce the top of the cheese in several places with a sharp knife and insert pieces of garlic and sprigs of thyme into the slits.

Drizzle the cheese with olive oil and place on a baking sheet, leaving the cheese in its box. Bake in the oven for ten minutes, or until the centre of the cheese is melted.

For the garlic bread, drizzle the cut side of the bread with olive oil and place cut-side down in a hot griddle pan until toasted. Rub the toasted side of the bread with the garlic clove.

Serve the garlic bread with the warm cheese for dipping.
Related Recipes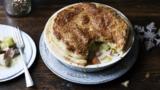 Turkey, leek and ham pie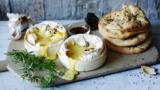 Raymond Blanc's baked cheese "fondue"