Quick recipe finder Baked apples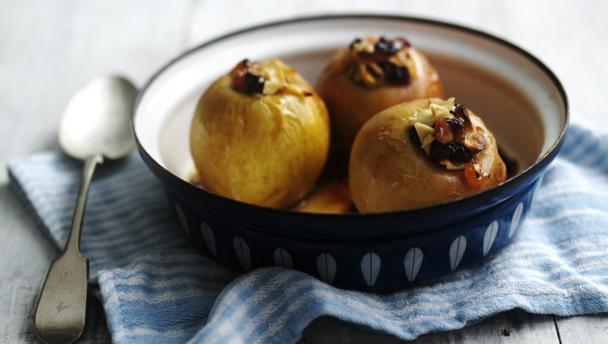 Try this delicious baked apple recipe for a healthy pud, and top it off with a scoop of vanilla frozen yoghurt.
Each serving provides 325kcal, 3g protein, 32g carbohydrate (of which 32g sugars), 18g fat (of which 11g saturates), 2g fibre and 0.4g salt.

By Simon Rimmer From Something for the Weekend
Ingredients
Method
Preheat the oven to 150C/300F/Gas 2.

Place the mixed dried fruit and the brandy into a bowl and leave to soak for at least two hours, but ideally overnight.

After soaking, add the sugar, allspice and butter to the brandy-soaked fruit.

Spoon the fruit mixture into the holes in the cored apples, pressing in to fill well and spread some more butter over the apples.

Place the stuffed apples into an ovenproof dish, cover with aluminium foil and transfer to the oven to bake for 40 minutes.

Remove the foil and cook 15-20 minutes more, until the apples are soft, but not collapsing.

Place onto plates and serve with a dollop of Greek yoghurt.
Related Recipes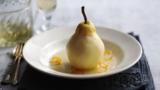 Poached pears in Sauternes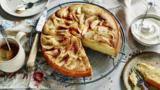 German apple cake