Quick recipe finder Baked apples in a semolina soufflé
I adore this comforting pudding, which my mother baked regularly when I was a child. It is very easy to prepare and looks so inviting. The fruity baked apples provides a wonderful contrast to the soft melting soufflé. Try trickling a little maple syrup over the tops of the apples as you serve it.
For this recipe you will need a 25cm/10in round baking dish (7cm/3in deep).

By Raymond Blanc From Food & Drink
Ingredients
For the baked apples
For the soufflé
Recipe tips How-to-videos Recommended wine
Method
For the baked apples, preheat the oven to 170C/150C Fan/Gas 3½. Grease a baking tray with a little butter.

Melt the butter. Brush the apples with the melted butter and roll in the caster sugar to coat all over. Place on the greased tray and bake in the oven for 25–30 minutes, until almost tender and still holding their shape. Set aside.

For the soufflé, preheat the oven to 190C/170C Fan/Gas 5.

Melt 10g/¼oz butter. Grease the baking dish with the melted butter, then sprinkle with 20g/¾oz sugar. Wipe the rim of the dish with a damp cloth, this will stop the soufflé sticking to the rim and enable it to rise evenly.

Pour the milk into a saucepan, add the vanilla and bring to the boil. Lower the heat and add 60g/2¼oz sugar, the semolina, sultanas and calvados (if using). Simmer for 3 minutes, or until thickened, whisking constantly to keep it smooth. Transfer to a large bowl, sprinkle with a little sugar to prevent a crust forming and let the mixture cool slightly, for 2-3 minutes.

In a clean bowl, whisk the egg whites with the lemon juice until soft peaks form and then slowly add the remaining 20g/¾oz caster sugar, whisking constantly. Continue to whisk until stiff peaks form when the whisk is removed.

Mix the egg yolks into the warm milk mixture, then briskly whisk in a third of the whisked egg whites. Carefully fold in the remaining egg whites using a spatula or large metal spoon. As you fold in the egg whites, delicately cut and lift the mixture to ensure there is minimum loss of volume and lightness.

Pour the mixture into the prepared baking dish and place the baked apples in it. Dab a knob of butter on top of each apple and sprinkle caster sugar evenly over the surface of the pudding. Bake for 25 minutes or until the soufflé is risen and golden-brown. Sprinkle with icing sugar and serve.
Recipe Tips
If you are able to turn off your oven fan, do so when baking the apples to reduce the risk of the apple skins splitting.
How-to videos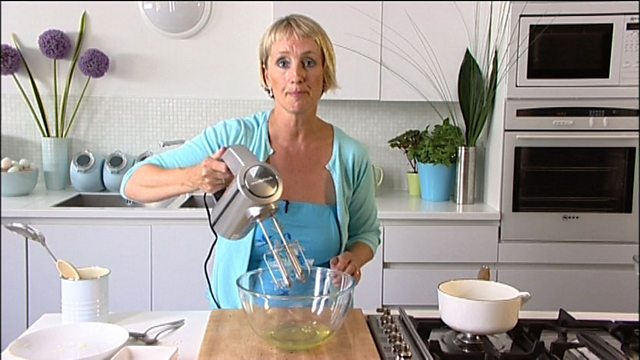 Recommended wine
Ciders: Merrydown Medium Cider, Orchard Pig Charmer Medium Sparkling Cider or Barn Owl Farm Pressed Medium Cider.
Related Recipes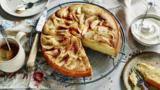 German apple cake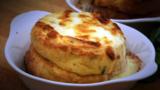 Double baked cheese soufflés
This recipe is from…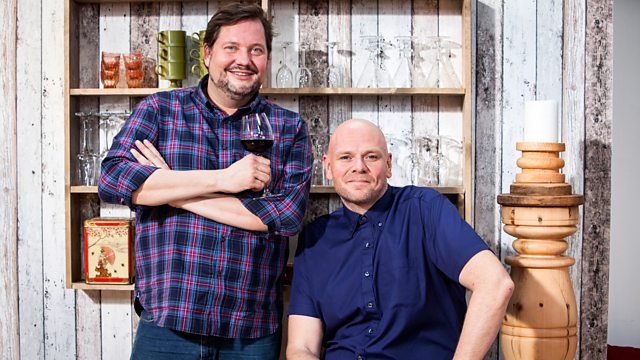 Food & Drink
9. Comeback Cuisine
BBC Two
Recipes from this episode