Quick recipe finder Bacon and egg pie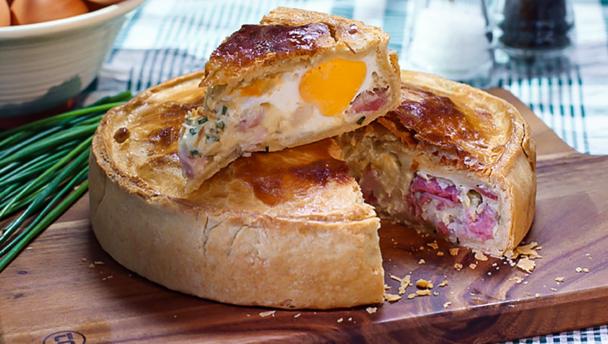 This is a delicious savoury pie that really makes the most of the winning partnership between egg and pork. I love the way the whole eggs are hidden beneath the crust – if you get one when you cut into it, it's like winning a prize. Serve this hot for supper or cold for lunch.
For this recipe you will need a 20cm/8in loose-based cake tin that is 4cm/1½in deep.

By Paul Hollywood From Paul Hollywood's Pies & Puds
Ingredients
For the rich shortcrust pastry
For the filling
Method
To make the pastry, put the flour and salt in a bowl. Add the butter and rub it in lightly with your fingertips until the mixture resembles fine breadcrumbs. Alternatively, do this in a food processor or a mixer and then transfer to a bowl.

Mix the egg with the lemon juice and three tablespoons of water. Make a well in the centre of the mixture and pour some of the egg mix. Using a table knife, work in just enough liquid to bring the pastry together. When the dough begins to stick together, use your hands to gently knead it into a ball. Wrap the pastry in cling film and put in the fridge to rest for about 30 minutes.

For the filling, heat the oil in a large frying pan over a medium-low heat and add the onion and garlic. Cook gently for about eight minutes, or until soft.

Add the bacon and pork, increase the heat a little, and cook for about 10 minutes, until any liquid from the meat has been driven off. Leave to cool completely.

Preheat the oven to 200C/400F/Gas 6.

Beat two of the eggs with the cream cheese until smooth. Add the cheddar and chives and season with salt and pepper. Stir in the cooled bacon mixture.

When you are ready to assemble the pie, roll out two-thirds of the pastry and use it to line the cake tin. Roll out the remaining pastry ready to form the lid.

Put the filling mix into the pastry case. Make three evenly spaced depressions in the filling and crack the remaining eggs into them.

Brush the rim of the pastry with beaten egg and place the lid on top. Press the edges to seal and trim off the excess neatly. Brush the top of the pie with more beaten egg and make a steam hole in the centre.

Bake in the oven for 50-55 minutes, until golden-brown. Leave the pie to settle for at least 15 minutes before cutting. It is delicious hot or cold.
Related Recipes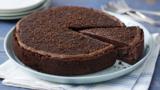 Mississippi mud pie
This recipe is from…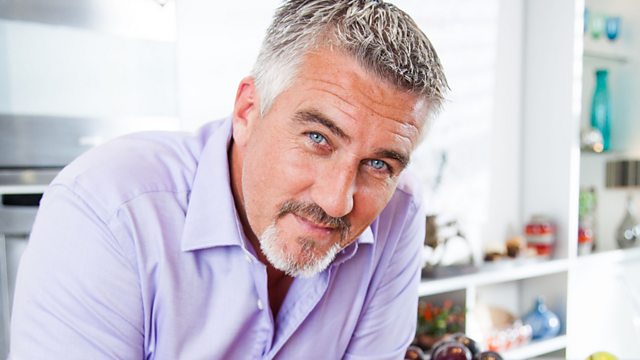 Paul Hollywood's Pies & Puds
Episode 14
BBC One
Recipes from this episode