Quick recipe finder Baba ganoush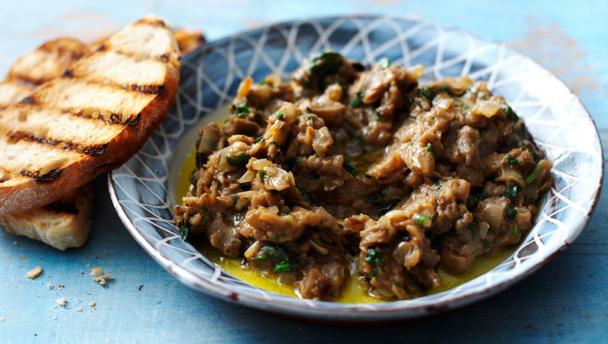 This simplified baba ganoush is a lovely veggie barbecue or picnic accompaniment.
By Lesley Waters From Ready Steady Cook
Ingredients
Method
Heat the oil in an oven-proof frying pan over a medium heat. Add the aubergine and onion and fry for fifteen minutes to soften. Add the garlic and fry for two minutes

Meanwhile, heat a griddle pan. Brush the ciabatta with oil and grill the bread on each side for 1-2 minutes, or until brown stripes appear.

Place the aubergine mixture into a food processor with the basil and a splash of oil. Blend to a rough paste and pour out into a bowl.

Serve the aubergine mixture with the griddled bread.
Recipe Tips
You can cook the whole aubergine over the barbecue until the outside is charred and the inside is soft to the point of collapse.Scoop out the insides and blend with the onion and garlic.
Related Recipes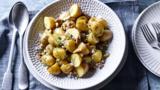 Potato salad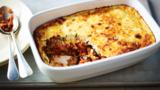 Red lentil and aubergine moussaka
Aubergine and walnut caviar