Quick recipe finder Avgolemono soup
I had never seen this egg-thickened soup served with a poached egg, but it seemed like a good idea so I tried it – and it is. Like many a simple soup, its success depends on a really good stock, so homemade chicken stock is best.

By Rick Stein From Rick Stein: From Venice to Istanbul
Ingredients
For the chicken stock
For the soup
Method
For the chicken stock, put all the ingredients and 2¼ litres/3¾ pints water in a large pan and bring to the boil, skimming any scum from the surface. Leave to simmer very gently for 2 hours – it is important not to let it boil as that forces the fat from the chicken and makes the stock cloudy. Strain the stock through a sieve, and simmer a little longer to concentrate the flavour if necessary. If not using immediately, leave to cool, then chill or freeze for later use.

Poach 4 of the eggs in simmering water for 3-4 minutes, then move to a bowl of cold water to stop the cooking process. Refresh in hot water just before serving.

Heat the stock to a gentle simmer and add the salt. Poach the chicken breast for 20 minutes. Remove from the stock and leave to cool.

Bring the stock to the boil, add the orzo pasta. Reduce to a simmer and cook for 7-8 minutes.

When the chicken breast is cool enough to handle, slice into 4 lengthways then cut across into strips and set aside.

Whisk the remaining 4 eggs with the lemon juice in a bowl. Pour half the hot stock over the egg and lemon mixture, whisking all the time. Put the egg, lemon and stock back into the pan, return to the heat and stir until the eggs thicken (at about 70–80C). Don't cook any further.

Remove from the heat and whisk in the butter and parsley.

Add the chicken strips to the soup and ladle into individual bowls. Add a reheated poached egg to each serving and sprinkle with a pinch of cayenne pepper.
Related Recipes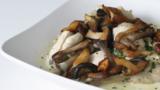 How to cook chicken in tarragon sauce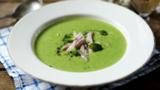 How to make pea and ham soup
This recipe is from…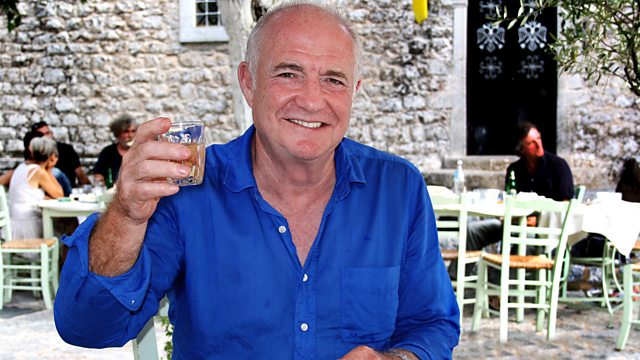 Rick Stein: From Venice to Istanbul
4. Rick Stein: From Venice to Istanbul
BBC Two
Recipes from this episode