Quick recipe finder Asian spice crackers
Crisp salty-sweet crackers spiced with garlic, cumin and coriander. Perfect for snacking or serving with dips.

By John Whaite From The Great British Bake Off
Ingredients
Method
Preheat oven to 210C/425F/Gas 7. Line a baking tray with non-stick parchment.

Grind the spices in a pestle and mortar to a coarse powder, then transfer to a food processor and blend with the stock cube, salt and sugar.

Melt the butter together with 90ml/3¼fl oz water and the sesame oil. Pour the mixture into a bowl and stir in the spices and garlic. Finally add the flour and mix well to combine.

Roll the dough out on a lightly floured surface to a ½cm/¼in thickness, prick evenly all over with a fork, and cut out in 5cm/2in circles. Transfer the crackers to the lined baking tray.

Bake for 9-12 minutes until golden-brown and crisp.
Related Recipes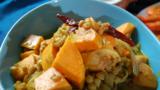 Bengali butternut squash with chickpeas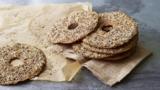 Rye crispbread
This recipe is from…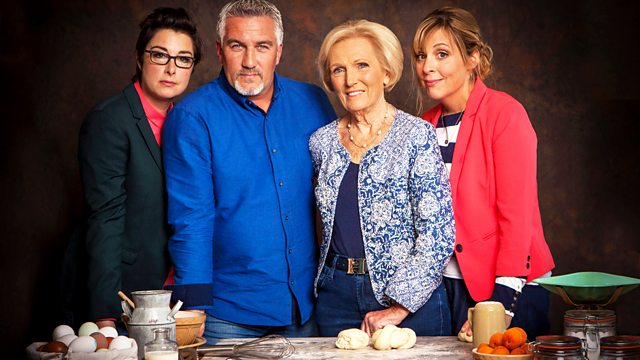 The Great British Bake Off
8. Biscuits
BBC One
Recipes from this episode