Quick recipe finder Aromatic mackerel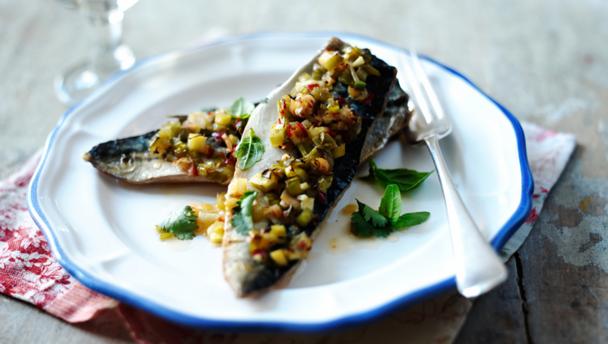 Nigel Slater offers an easy way to spice up mackerel fillets, perfect for a weekday supper.
This meal, if served as four portions, provides 408kcal, 27g protein, 8g carbohydrate (of which 8g sugars), 29g fat (of which 6g saturates), 0.2g fibre and 4.5g salt per portion.

By Nigel Slater From Nigel Slater's Simple Suppers
Ingredients
Method
Finely slice 2 sticks of lemongrass and 4 spring onions. Seed and finely chop a small red or yellow chilli, and peel and grate a walnut-sized piece of ginger.

Slice 4 limes in half, and squeeze them into a bowl. Pour in the fish sauce and stir in the caster sugar.

Get a wok hot and then pour in the vegetable oil. Add the lemongrass, onions, chilli and ginger and stir-fry them briefly. They should soften rather than colour. Pour the lime juice mixture into the wok then scatter on the coriander leaves and basil.

Place the mackerel filets skin-side down on a grill pan. Place them under a hot grill until the flesh turns opaque. Remove the pan from the heat and spoon the aromatic topping onto the fish. Return to the grill for 5 minutes or so until the mixture starts to brown. Serve at once.
How-to videos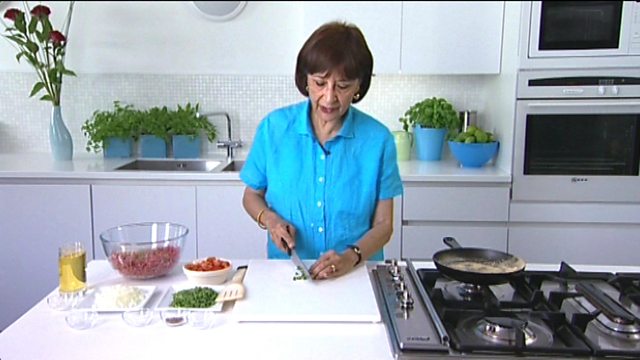 Related Recipes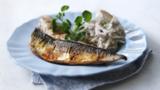 Spiced mackerel with horseradish potatoes
This recipe is from…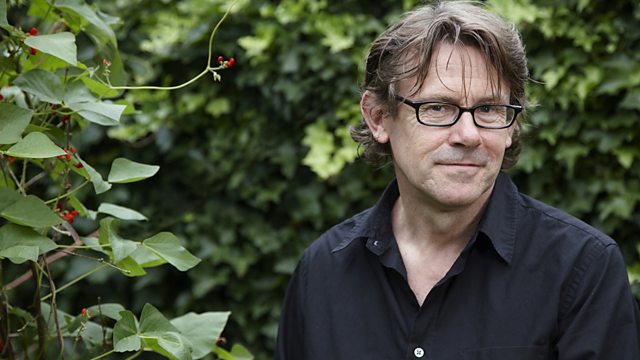 Nigel Slater's Simple Suppers
1. New Tricks
BBC One
Recipes from this episode