Quick recipe finder Arnold Bennett omelette

By Sophie Dahl From The Delicious Miss Dahl
Ingredients
Method
Preheat the oven to 200C/400F/Gas 6.

Place the haddock fillet into an ovenproof dish, pour over the milk and add the butter, bay leaves and peppercorns.

Transfer to the oven and poach for 10-12 minutes, then remove from the oven and set aside to cool slightly.

Meanwhile, mix the crème fraîche with the lemon zest, grated parmesan and most of the chives. Season, to taste, with salt and freshly ground black pepper.

Heat the butter with half of the oil in a large ovenproof frying pan over a medium heat, and pour in the eggs, stirring slightly as they cook to loosen them from the sides of the pan.

Flake the haddock from the skin while the eggs are cooking, taking care to remove any remaining bones.

When the eggs are still slightly runny on top but have started to set, spread over the crème fraîche mixture, then scatter over the haddock and transfer the omelette to the oven for 4-5 minutes, or until cooked through and slightly risen. Remove from the oven.

To serve, drizzle the remaining oil over the watercress in a small bowl and add the lemon juice, turning to coat the leaves. Slide the omelette onto a serving plate, sprinkle over the remaing chives and arrange the dressed watercress on the side.
How-to videos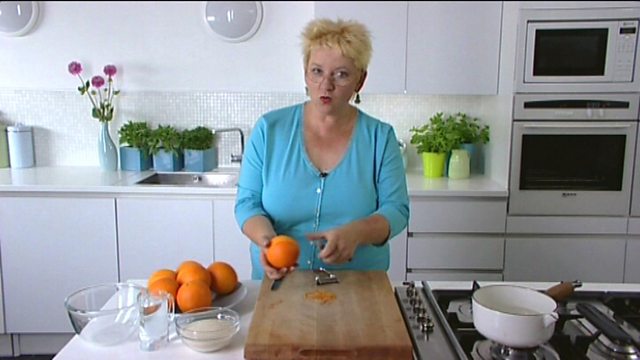 Related Recipes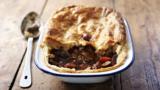 How to make steak and ale pie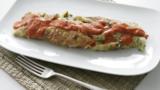 Omelette Tourangelle
This recipe is from…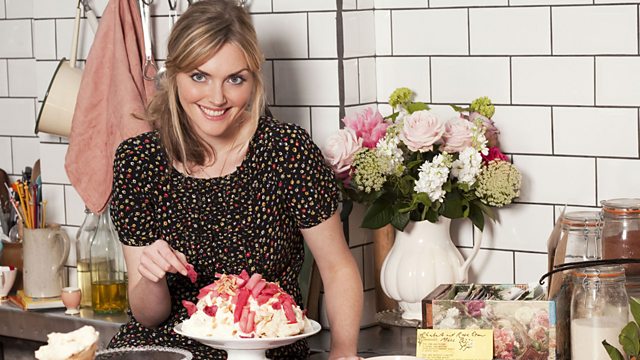 The Delicious Miss Dahl
1. Selfish
BBC Two
Recipes from this episode