Quick recipe finder Apple and blueberry cobbler
By Colleen Bennett From Saturday Kitchen
Ingredients
For the filling
For the cobbler topping
Method
Peel, core and cut the apples into chunks. Cook in a pan on a medium heat with 1 tbsp of water and sugar to taste, until collapsed.

Cream the butter and sugar with a beater until light and fluffy.

Add the ground almonds, then add the eggs one at a time (waiting until each egg has been incorporated).

Fill a ceramic baking dish half way up with cooked apple, scatter the blueberries over the top, then spoon the almond cream on top of the fruit (it will spread out during the cooking).

Sprinkle the sliced almonds over the almond cream then bake at 180C/350F/Gas 4 for approximately 40 minutes.

Serve with a giant scoop of vanilla ice cream and dust with icing sugar.
How-to videos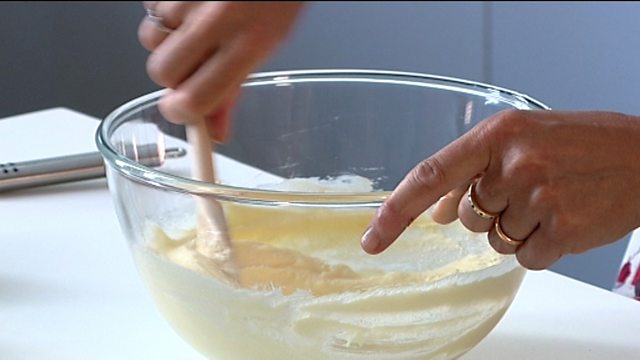 Related Recipes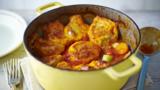 Chicken casserole with potato cobbler