Quick recipe finder Artichoke à la Parisienne with bordelaise sauce
Make artichoke the star of the show with this stunning recipe.
By Claude Bosi From Saturday Kitchen
Ingredients
Method
For the sauce, thinly slice 6 of the shallots. Heat the oil in a heavy-bottomed pan. Sweat the shallots and half the thyme with a pinch of salt and butter until translucent.

Add the wine and reduce until a syrup consistency then add in the veal stock and season. Pass through a fine sieve and reduce to a sauce consistency.

Meanwhile, peel off the dry outer leaves of the artichokes and discard. Cut off the top and peel into the heart with a small paring knife. Mix the lemon juice with cold water and keep the peeled artichokes in the water to keep their colour.

Dice the ham and remaining shallots. Drain the artichokes. Use a mandolin to thinly slice the artichokes lengthways. Sweat the ham and shallots in the remaining butter and add the sliced artichokes (keep a few slices for garnish).

Slice the burrata in half and season with olive oil, salt and a twist of black pepper.

Spoon the cooked artichoke over the burrata and finish with the sauce. Dress a few slices of raw artichokes with olive oil and garnish on top.
Find a recipe on Quick & Easy Vegetarian Search 's recipes
Related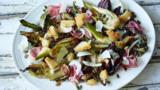 Slow-cooked vegetables
This recipe is from…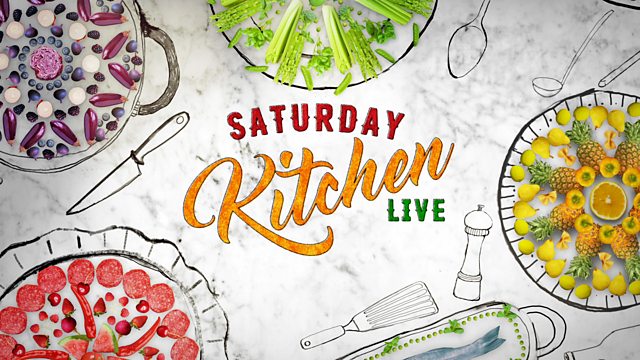 Saturday Kitchen
Saturday Kitchen
BBC One
from this episode
Follow Like Follow Find a recipe on Quick & Easy Vegetarian Search 's recipes